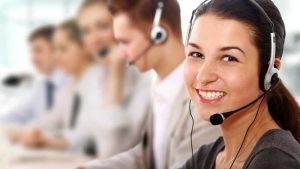 We all know that United Airlines has gotten some bad press lately, but I'm compelled to write about the best customer service I ever received over the phone, and it was from United.
A few months ago, my in-laws were flying in from Maryland.  My wife and I called her dad, Alan, to get the flight times that he had purchased a few weeks prior.  He couldn't remember them, and he also couldn't find them on his phone (typical).  My wife and I were driving and had our phone connected to the car's Bluetooth system, and I suggested we simply conference in a United rep on the phone and collectively ask him/her for the info.
The rep found the reservation and dutifully read out his flight times.  At the time I was working near LAX, so it would have been very easy for me to pick them up at the airport and drive them back to our house after work.  However, my father-in-law's inbound flight landed around 2 PM, which was too early for that.  Sigh.  So we thanked the rep, believed we hung up on him, and then we began our family logistics conversation…
Me: Alan, why did you fly in so early??  If you flew in llater I could've picked you up and driven you home!
Alan: I don't know, maybe that time was a better fare.  
Me: Well, you could wait at LAX a few hours for me or you can take an Uber to our place.
Alan: How do you get an Uber?
Me: They pick up on the departure level, so after you get your baggage, you'll have to go upstairs.  Then look for a big "C" sign past the terminal.  You'll see it – there'll be a bunch of people waiting there, looking at their phones.  
Kelli: Dad, can you change your flight?
Alan and David: No way, that will be too expensive and not worth it…
[Insert probably another couple minutes of back-and-forth problem-solving/ ideation/ brainstorming]
United Rep: Um, hi guys…I'm still here.
All of us (interspersed): Oh my god!  No way!  We're so sorry to air our dirty laundry to you!
United Rep: Um, I can try to see if I can get you a later inbound flight, if that would help.
Alan: No, no, that's OK, that'll be too expensive.
United Rep: No, I can see what I can do about that.  Let me check […] OK, I can get you an inbound that lands at 6 PM.
David: That's perfect, I can pick you up.
Alan: How much more is it?
United Rep: Don't worry about it, I can make an exception and change this without a fee, and your confirmation number and other flight remain the same.
All of us (interspersed): No way!  That's awesome.  Thank you!
United Rep: My pleasure.  [He goes on to share all the new flight details.]
Kelli: Can we please talk to your supervisor – we'd like to extend a compliment.
United Rep:  It's all good, I am the supervisor.